Rocket Fuel details the integral roles of the Visionary and Integrator™ and explains how an effective relationship between the two can help them both thrive. When these two people come together to share their natural talents and innate skill sets, they have the power to reach new heights for virtually any company or organization.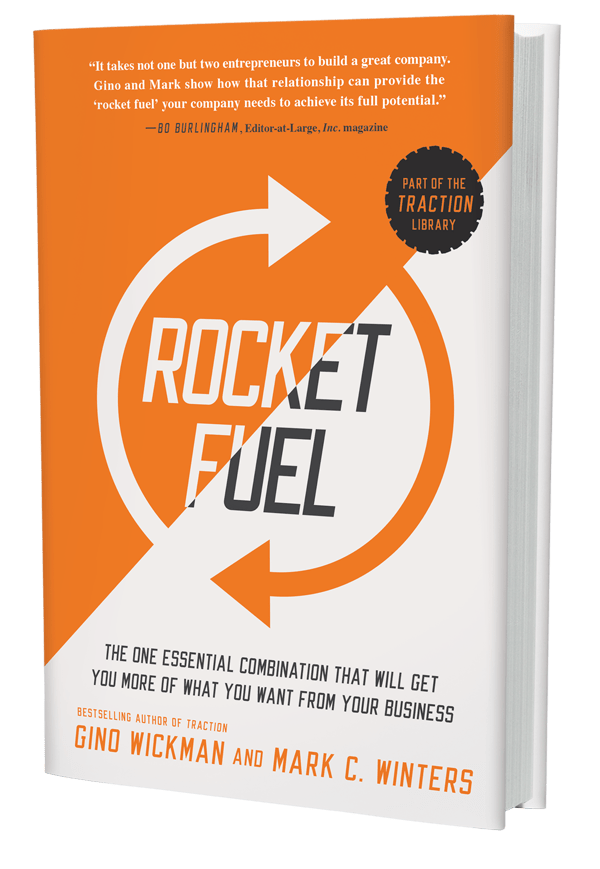 A companion to our book Rocket Fuel by Gino Wickman and Mark C. Winters, this 20+-page toolkit provides the tools you need to start maximizing your Visionary/Integrator™ (V/I) relationship and powering up your business.
Start to Crystallize, Connect, and Maximize your V/I relationship by taking our assessments for Visionaries and Integrators.
CRYSTALLIZER ASSESSMENT
Discover your unique leadership abilities and decide if you are a Visionary, Integrator, or neither.
ROCKET FUEL POWER INDEX
Measure the alignment of your Visionary/Integrator relationship so you can close any gaps and harness the power of Rocket Fuel.
Join Mark C. Winters to learn how two people who couldn't be more different in their approach use that to their advantage to reach new heights.
A company's Visionary is its entrepreneur. This role is all about generating new ideas, innovating, and driving the business forward. A person in the Visionary
Read More »
Leadership team members, but especially the Visionary and Integrator™, should never say anything negative about one another. You can never complain to anyone in
Read More »
You may have heard about the Five Love Languages® described by Dr. Gary Chapman. His book describes how individuals give and receive love and how
Read More »
Have questions about Rocket Fuel University?
GET STARTED BY JOINING ROCKET FUEL UNIVERSITY
Gain access to two hours of comprehensive training content, exclusive message boards, and monthly IDS Sessions.