Rocket Fuel details the integral roles of the Visionary and Integrator™ and explains how an effective relationship between the two can thrive. When these two people come together to share their natural talents and innate skill sets, they have the power to reach new heights for virtually any company or organization.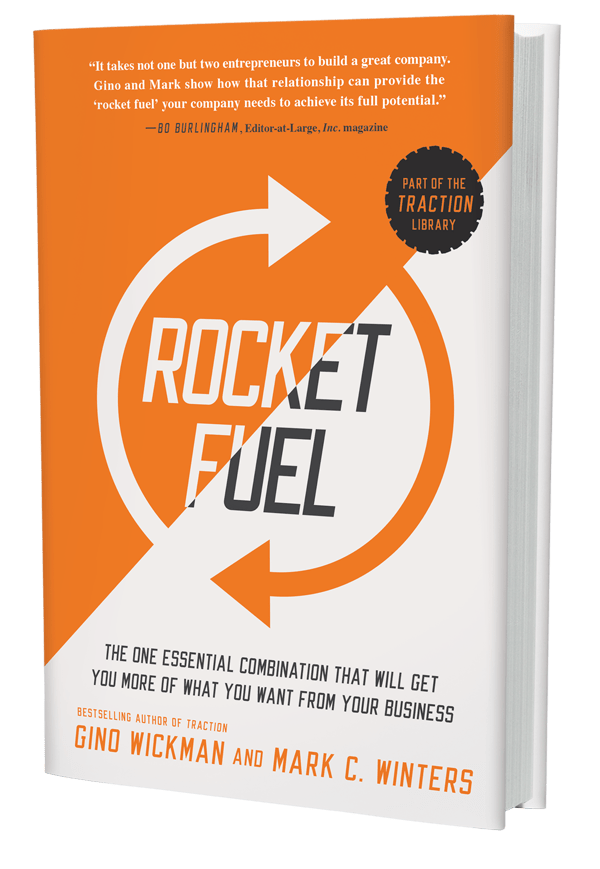 The Rocket Fuel Podcast is out now!
Join Mark C. Winters to learn how two people who couldn't be more different in their approach use that to their advantage to reach new heights.
Take Our Rocket Fuel Assessments
Assessments for Visionaries and Integrators to Crystallize, Connect, and Maximize Their V/I Relationship
CRYSTALLIZER ASSESSMENT
Discover your unique leadership abilities and decide if you are a Visionary, Integrator, or neither.
ROCKET FUEL POWER INDEX
Measure the alignment of your Visionary/Integrator relationship so you can close any gaps and harness the power of the unique combination.
When you take over and step in to replace a previous Integrator, that magic, that spark that gets the engine going has to be created again.
Read More »
The Integrator role is not for the faint of heart. To wear the distinction of Integrator, you have to be prepared to balance the onslaught of new ideas from your Visionary with the real, in-the-trenches work that delivers results and moves the business forward.
Read More »
As a Fractional Integrator™, you're the solution for Visionaries who aren't quite ready for a full-time Integrator. You're the saving grace for entrepreneurial companies who know they need your unique skills but are still growing and can't commit to a full-time role just yet.
Read More »
Have questions about Rocket Fuel University?
What's the difference between an EOS Implementer and an Integrator?
Review our resources to learn the breakdown of the roles
Get started by joining the Rocket Fuel Community